Bulletin Highlights
Check the Bulletin for details on all these events...
Christian Formation: Register for Sunday School, 1st Communion & Confirmation
Rosary Makers: Contribute old or broken Rosaries for repair & regifting
Rosary Month: Rosary after 11am Mass all October
Knights of Columbus: Meeting October 5th, 7pm Dorsey Hall
Blessing of the Animals: October 7th, 11am
Catholic Day @ Busch Gardens: October 7th
Grieving Parents Retreat: October 21st
Visit National Shrine : October 21st
Catholic Grad Students @ VCU: Check it out
Light a Candle for Ukraine: Began July 1st & 2nd
HELP SUPPLY: Food Pantry & Shower Ministry
CLICK HERE to display the bulletin.
Get Involved at Saint Paul's

Here are 40 ways you can contribute to your church, strengthen your relationship with God, and get to know other members of our community. Please read through this list and consider how you can get involved with our Church clubs, committees, and community. The paper form was handed out at the masses, but you can fill one out here just by clicking checkboxes.

CLICK THE FORM TO THE RIGHT TO BE A PART OF CHRIST'S MISSION FOR ST. PAUL'S...
Mass Times
Saturday 4:30 pm
Sunday 8:30 am and 11:00 am
Wednesday & Friday 8 am

Reconciliation Every Saturday at 3:00 pm or by Appointment.
Office Hours
Office: 804-329-0473
CLOSED MONDAYS
9:00 am - 4:00 pm Tuesday, Wednesday, Thursday
9:00 am - 1:00 pm Friday
The Parish Office may be unavoidably closed at unscheduled times. If you call or come by and get no response, please be patient and try again another day.

ONLY FOR EMERGENCIES REQUIRING THE PRESENCE OF A PRIEST WHEN SOMEONE IS NEAR DEATH OR MEDICALLY AT RISK OF DYING, AND YOU ARE UNABLE TO REACH THE CHURCH OFFICE. Emergency Only: 804-254-0313
WeShare Online Giving
Sign up to give online!
If you've never donated online before, signing up is easy! Click the logo above, select the collection of your choice, and set up your donation or payment.
That's it!
Events
See what's new on formed.org!
Signing up is easy and it's FREE! Visit www.formed.org/signup and select St. Paul's parish. You will have free access to studies, books, movies, and so much more. Build your knowledge and increase your faith!
Catholic Diocese of Richmond
Vatican News
Diocesan Response to Present Crisis in the Church
Statement from Bishop Knestout
Bishop Knestout encourages anyone aware of sexual abuse of minors on the part of clergy or staff of our diocese to do all of the following:
Notify civil authorities
Contact the Attorney General's Clergy Hotline at 1-833-454-9064
Reach out to the Diocese Victim Assistance Coordinator at
1-877-887-9603
or e-mail: [email protected]
Weekly reading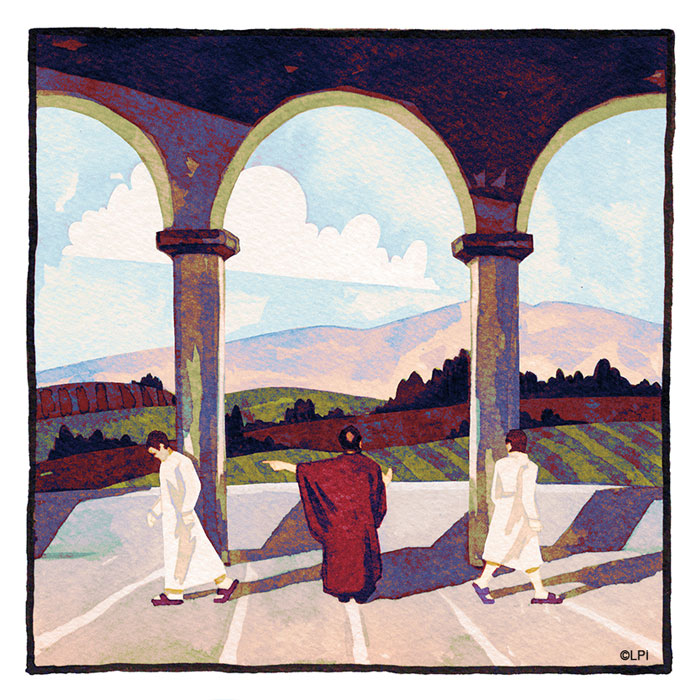 Weekly reading
Readings for the week of October 1, 2023
© Liturgical Publications Inc